Software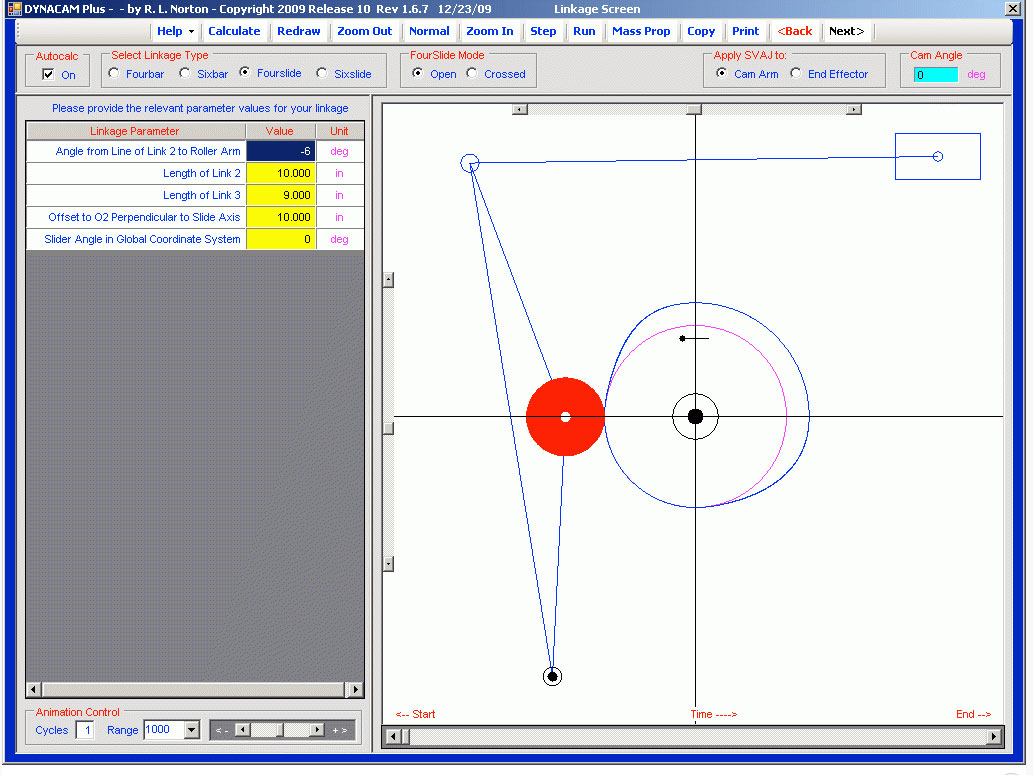 Dynacam is used by many companies around the world to design commercial cams and is available in two versions.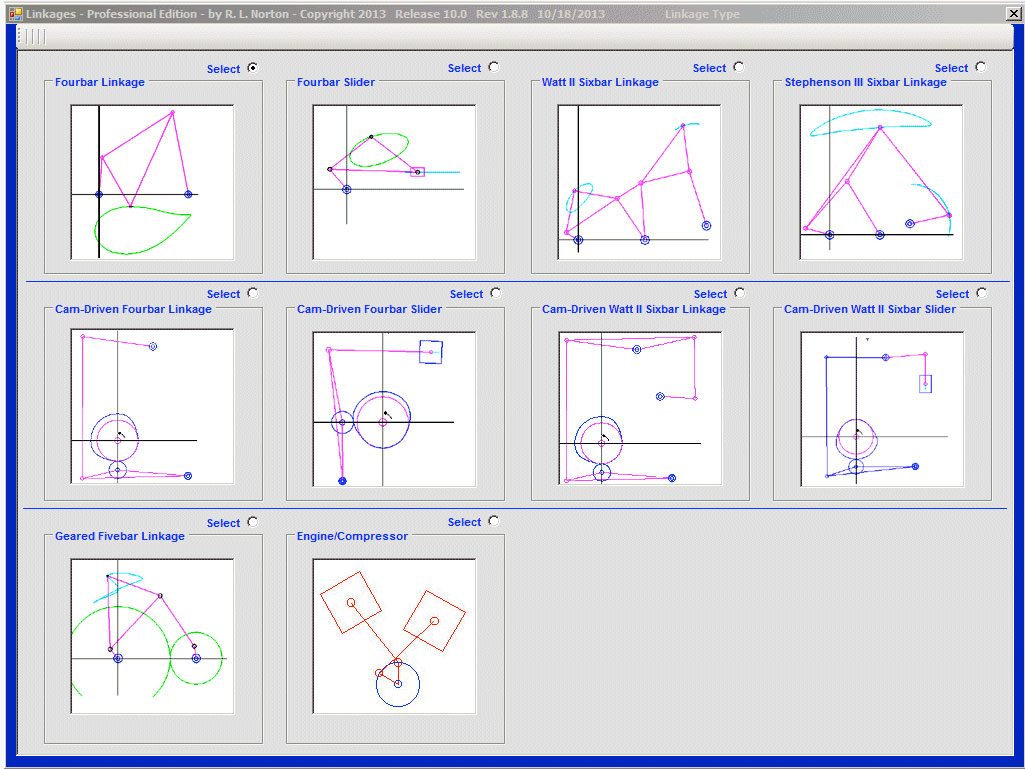 Program Linkages will design and analyze pin-jointed and slider linkages with four, five, and six links.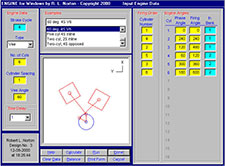 LINKAGES/Engine solves the kinematic and dynamic equations for any slider-crank based internal combustion engine or motor driven compressor.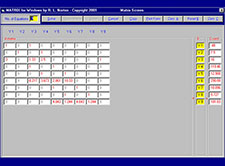 This program is a general linear system solver that allows the on-screen input of the matrix of equation coefficients and a vector of constant terms for up to 20 linear equations.